My Blog
Posts for tag: oral cancer
By David Mayer, DDS
April 14, 2019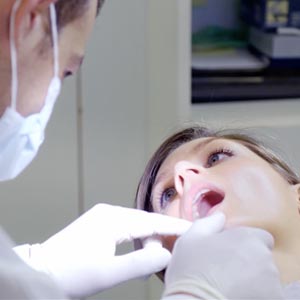 This month marks the 20th annual observance of Oral Cancer Awareness Month. Last year, over 50,000 people in the US were diagnosed with oral cancer, and over 10,000 people died from the disease. The 5-year survival rate for oral cancer is only around 57%, making it more deadly than many other types of cancer. But if oral cancer is caught and treated early, the 5-year survival rate jumps to over 80%. This is one reason why regular dental checkups are so important—we can be your best ally in detecting oral cancer in its early stages.
Oral cancer is particularly dangerous because it often develops without pain or obvious symptoms. Early detection greatly improves the chances of successful treatment, but signs of the disease frequently go unnoticed until the cancer is advanced. Fortunately, dentists and dental hygienists are trained to recognize signs of oral cancer in the early stages, when it is most treatable. Oral cancer can appear on any surface of the mouth and throat, with the tongue being the most common site, particularly along the sides, followed by the floor of the mouth. As part of a regular dental exam, we examine these surfaces for even subtle signs of the disease.
Screenings performed at the dental office are the best way to detect oral cancer, but between dental visits it's a good idea to check your own mouth for any of the following: white or red patches, lumps, hard spots, spots that bleed easily or sores that don't heal. Let us know if any of these symptoms don't go away on their own within two or three weeks.
Using tobacco in any form is a major risk factor for oral cancer, especially in combination with alcohol consumption. Although the majority of people diagnosed with oral cancer are over age 55, the fastest growing segment of new diagnoses are among young people due to the rise in cases of sexually transmitted human papillomavirus (HPV) in young adults.
A routine dental visit can do much more than preventing and treating tooth decay and gum disease—it might even save your life! If you have questions about oral cancer or are concerned about possible symptoms, call us as soon as possible to schedule an appointment for a consultation.
By David Mayer, DDS
July 19, 2017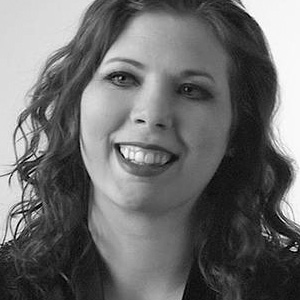 With college, a full-time job and an upcoming wedding to plan, Brooke Vitense had the hectic life of an average young woman in her twenties. But a chance discovery one morning would completely upend her normal life.
That morning Brook noticed white spots on the underside of her tongue while brushing her teeth. Not long after, she pointed out the spots to her dentist during her regular dental checkup. He recommended having the spots biopsied, just to be safe. She needed a wisdom tooth removed, so she scheduled the biopsy with her oral surgeon to coincide with the tooth extraction.
She soon forgot about the biopsy — until her dentist contacted her about the results. The lesions were pre-cancerous: he recommended she have them and a portion of her tongue removed surgically as soon as possible.
She underwent the procedure, but that wasn't the end of her ordeal. The follow-up pathology report indicated cancerous cells in the tissue excised during the procedure. To ensure elimination of any remaining cancerous cells they would need to remove more of her tongue as well as the lymph nodes from her neck.
Brooke survived her cancer experience and has since resumed her life. Her story, though, highlights some important facts about oral cancer.
Oral cancer is life-threatening. Although cases of oral cancer are rarer than other types of malignancies, the survival rate is low (50%). This is because lesions or other abnormalities are often dismissed as simple sores. Like any cancer, the earlier it's detected and treated, the better the chances for survival.
Anyone of any age can develop oral cancer. While most cases occur in older adults, young and otherwise healthy people like Brooke are not immune. It's important for everyone to make healthy lifestyle choices (good oral hygiene and nutrition, moderate alcohol use and avoidance of tobacco) and see a dentist whenever you see an abnormal sore or spot in your mouth.
Regular dental checkups are crucial for early detection. Had Brooke not seen her dentist soon after discovering the spots on her tongue, her survivability could have been drastically lower. Regular dental visits (and cancer screenings if you're at high risk) could mean all the difference in the world.
If you would like more information on the signs and treatment of oral cancer, please contact us or schedule an appointment for a consultation. You can watch Brooke's interview by visiting How a Routine Dental Visit Saved My Life
By David Mayer, DDS
April 27, 2017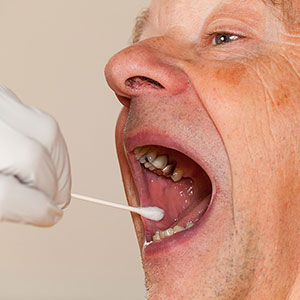 A half million people are diagnosed every year with oral cancer. While other cancers are more prevalent, oral cancer is among the most dangerous with only a fifty percent five-year survival rate.
A major reason for this low rate is because this fast growing cancer is difficult to detect early — diagnosis comes far too often after the disease has already well advanced. In an effort to detect cancer earlier many dentists visually screen for oral abnormalities during checkups, especially patients over fifty, tobacco or heavy alcohol users, patients with a family history of cancer or a medical history of exposure to the sexually transmitted human papilloma virus, HPV-16.
If they detect an abnormality, the dentist often refers the patient to an oral surgeon or other specialist for a possible biopsy. In this procedure the surgeon removes a sample of the abnormal tissue, which is then examined microscopically for cancer cells. A biopsy remains the most effective way to diagnose oral cancer.
Because of the disease's aggressive nature, many dentists lean to the side of caution when referring patients for biopsy. As a result 90% of oral biopsies reveal no cancer. Reducing the number of biopsy referrals is highly desirable, especially for the patient undergoing the procedure. Tissue samples tend to be large to ensure complete detection of any cancer cells. Depending on the size and location of the sample, there may be a risk for loss of function or disfigurement.
A new screening tool using a sample of a patient's saliva could help reduce the number of biopsy referrals. Besides DNA, saliva also contains dormant genes called biomarkers that activate in response to the presence of a specific disease. This particular saliva test identifies those biomarkers for oral cancer if they're present.
A sample with a low score of biomarkers indicates no cancer present (with a statistical confidence of 99%). A medium or high score indicates cancer may be present, but only a biopsy can determine for sure. Using this test, dentists might be able to reduce the number of biopsy referrals and instead be able to employ watchful waiting in certain cases. Because of its simplicity and non-invasiveness, saliva screening could help identify oral cancer earlier.
If you would like more information on early detection and treatment for oral cancer, please contact us or schedule an appointment for a consultation.